How to make a ship out of scrap materials: 50 ideas with photos
Craftwork: ship of sticks
Surely you have accumulated a lot of ice cream sticks over the summer. It's time to make crafts from them. Wooden sticks will be an excellent build material. Paint them in different colors and start making.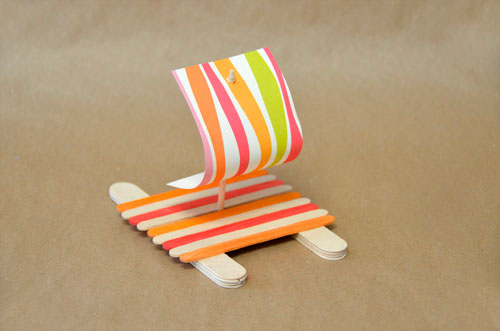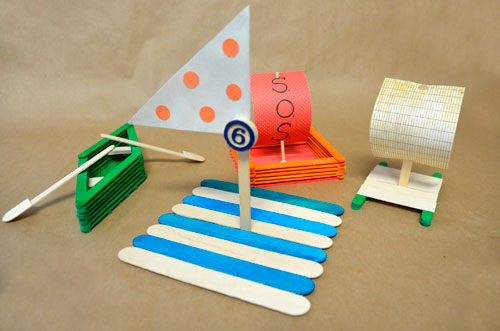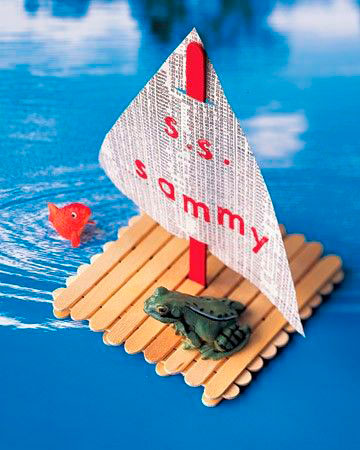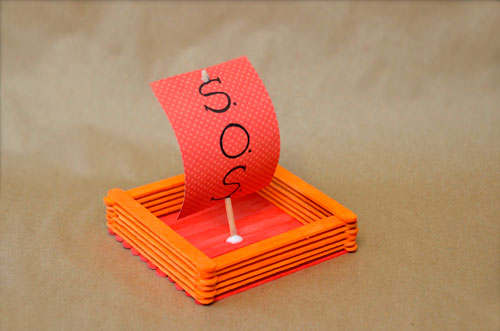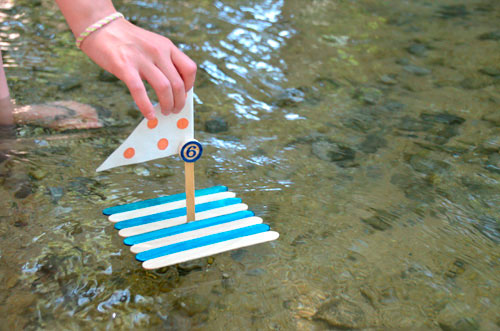 If you do not have ice cream sticks, just go to the nearest park and collect small twigs. Rope fasten them together, add a sail and the boat is ready.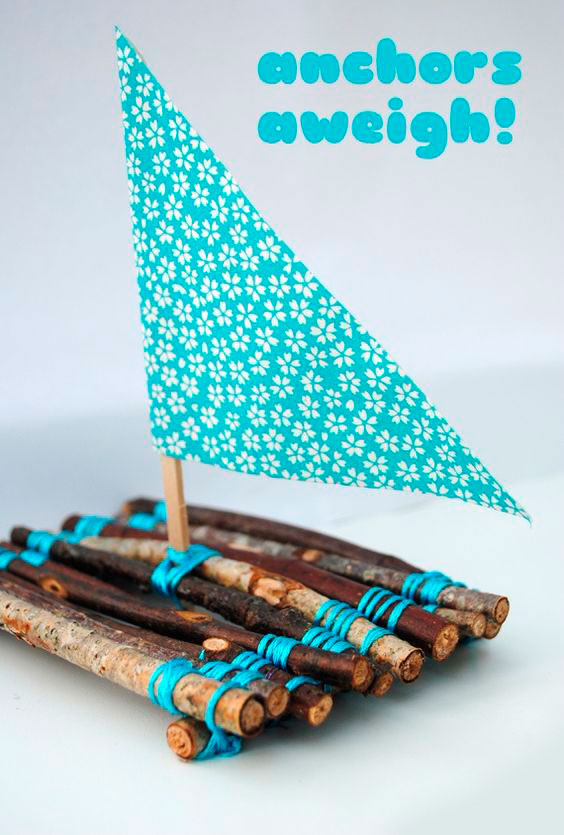 It is autumn now and it's time to make ships with a sail of leaves. Attach them easily with a thermogun or a piece of clay. Here are a few ideas: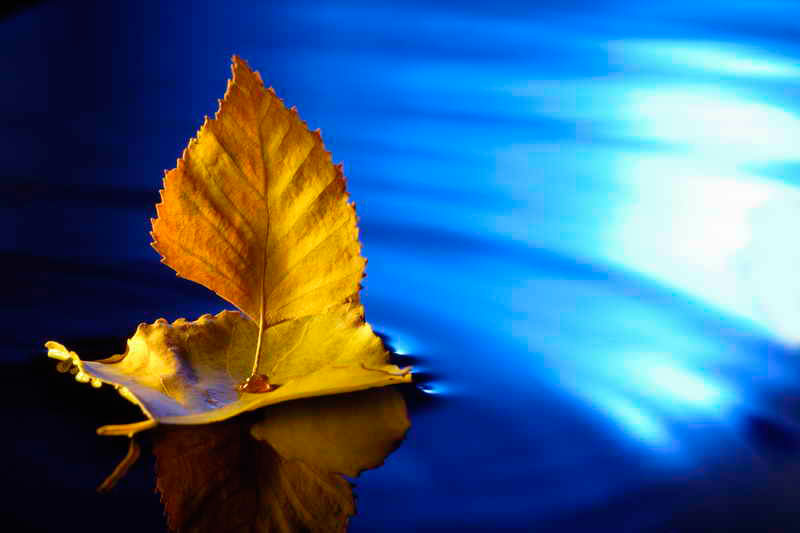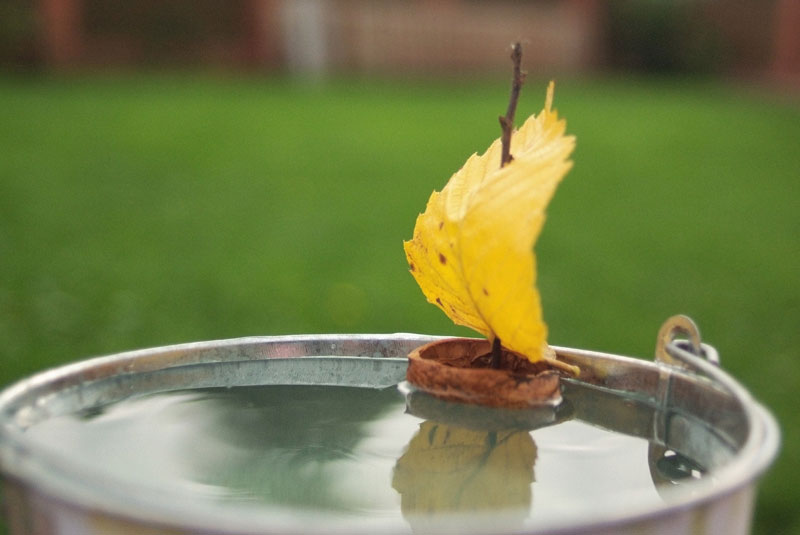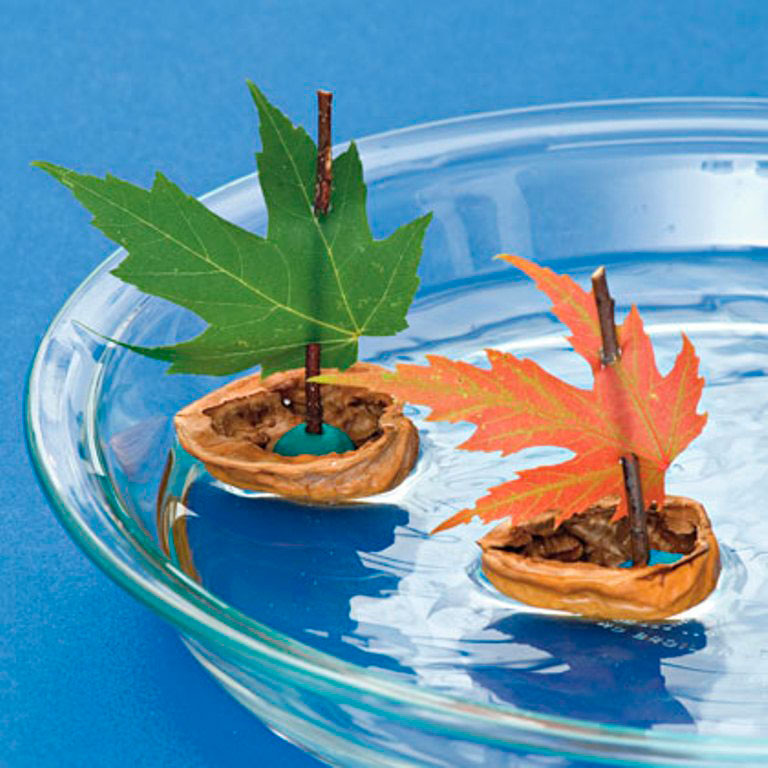 Very beautiful and comfortable boats are obtained from the packaging of tetrapack. In them, you can easily plant favorite toys of children.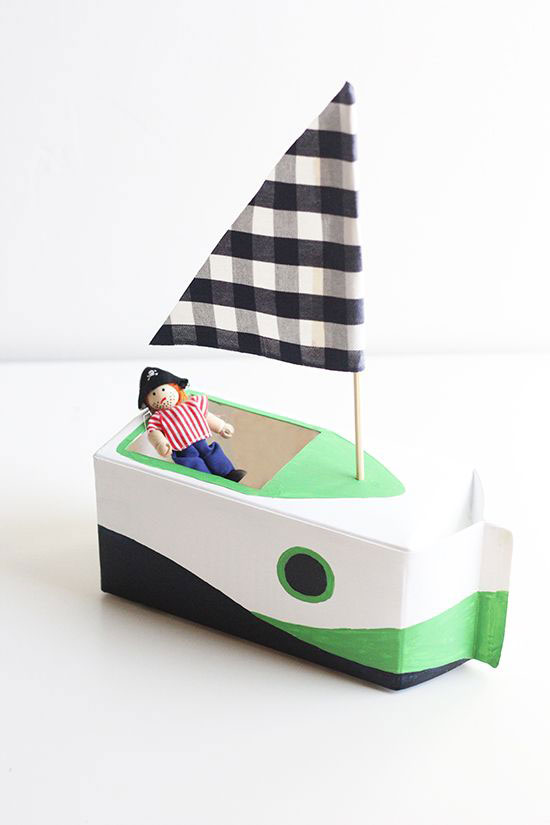 And this is a detailed scheme for the manufacture of a pirate ship from a package of kefir or milk. It is in English, but generally understandable.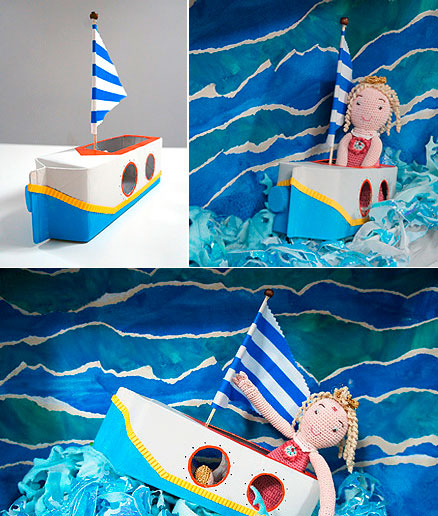 A large cardboard box can be easily turned into a ship where your child will be the captain.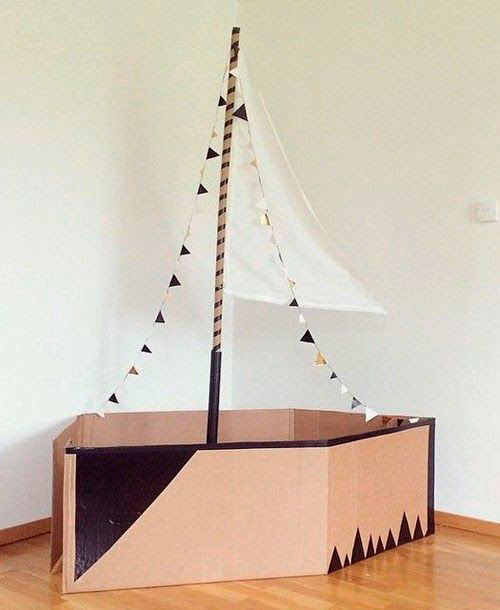 Out of the box, make less a sailboat for his toys.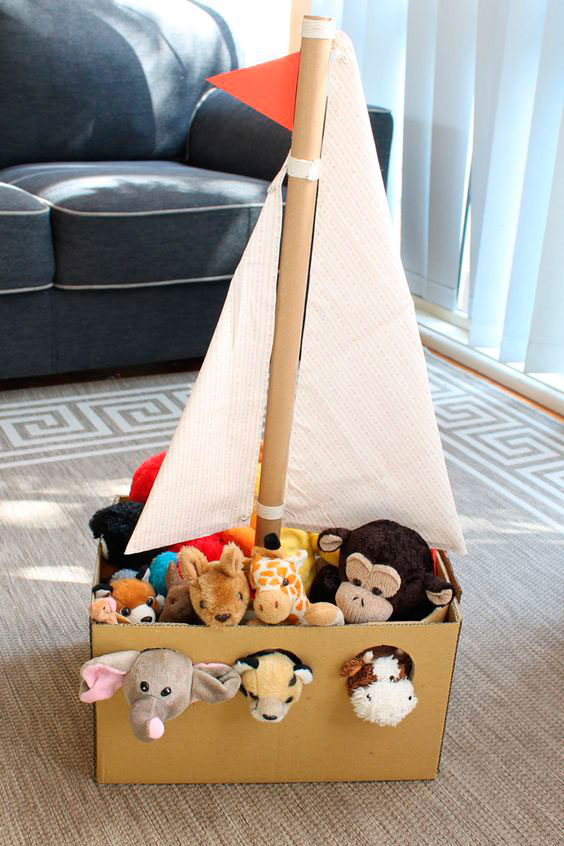 In the boat you can turn any unnecessary object that can float. For example coconut shell. Put a couple of sheets of paper on a wooden skewer and fasten it inside the shell.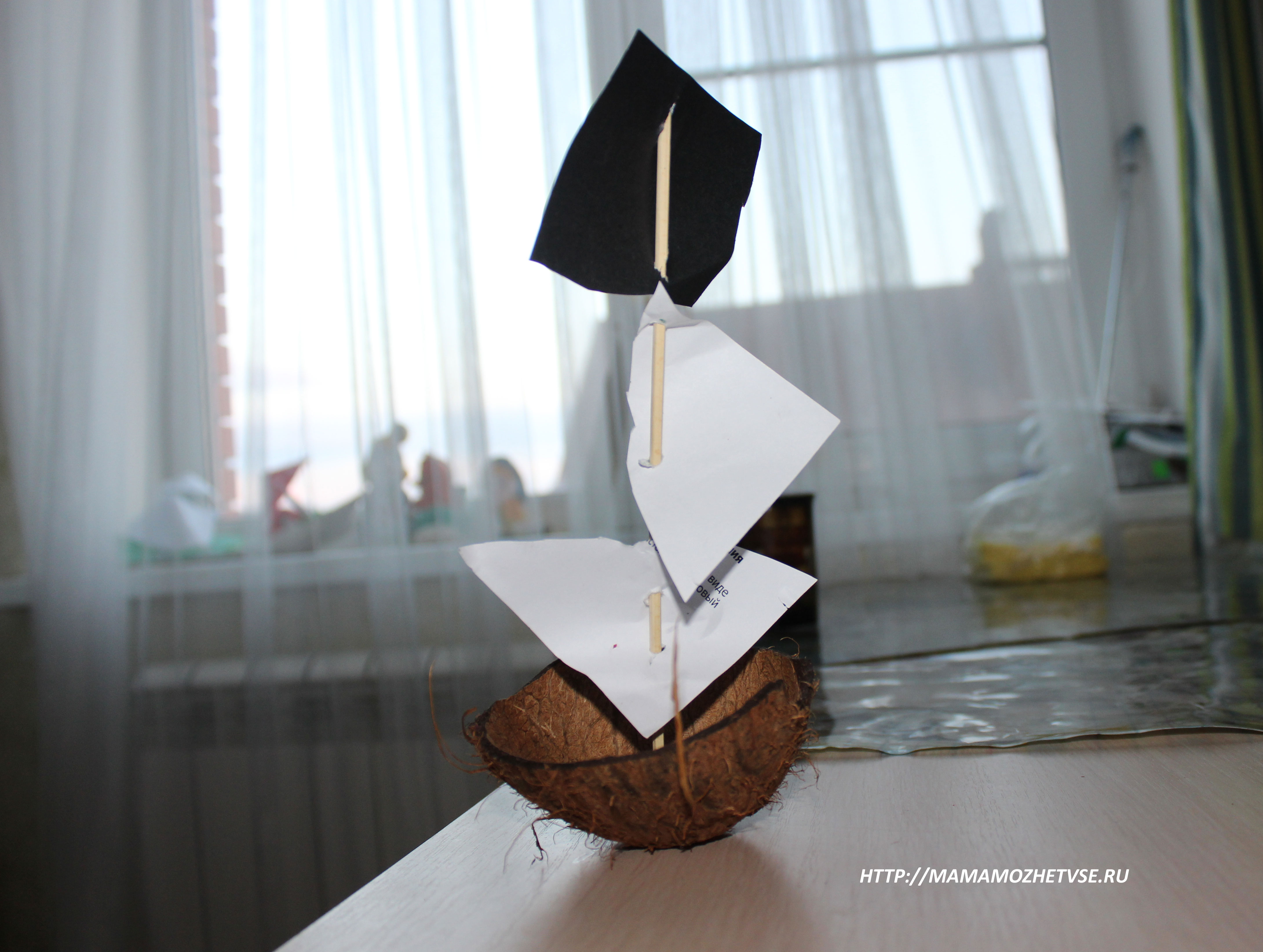 You can also make small ships from eggs from the kinder of a surprise and a shell from a walnut.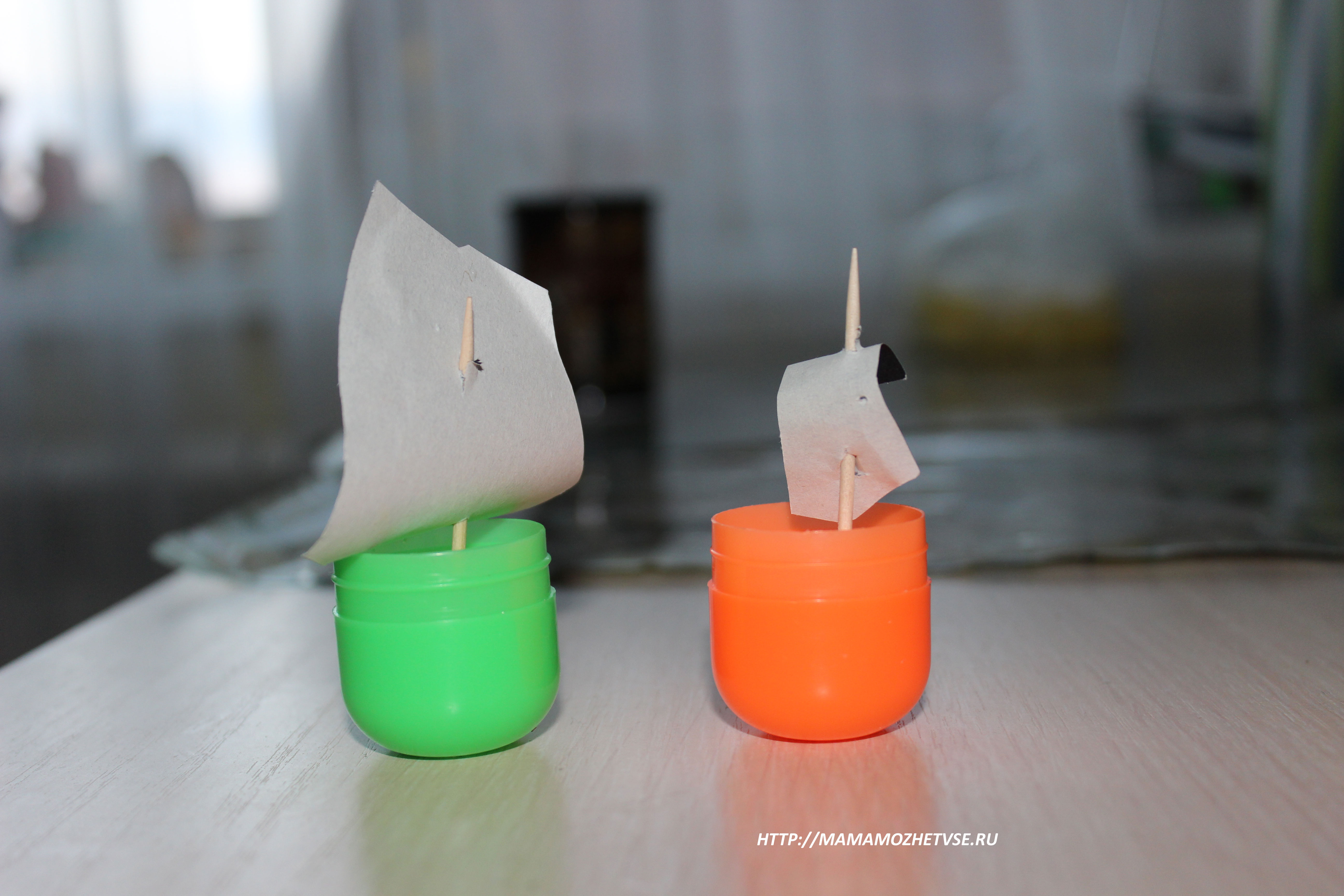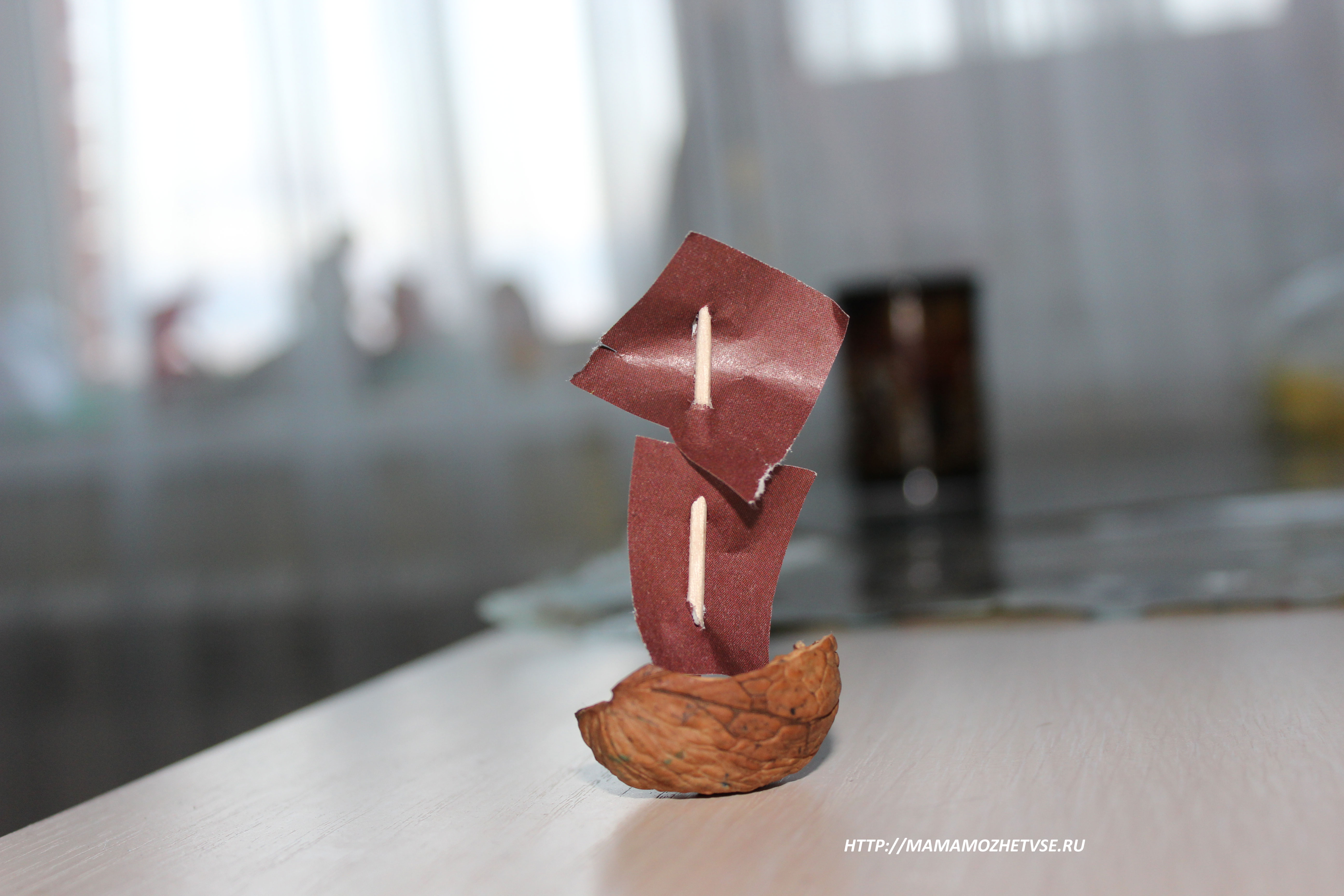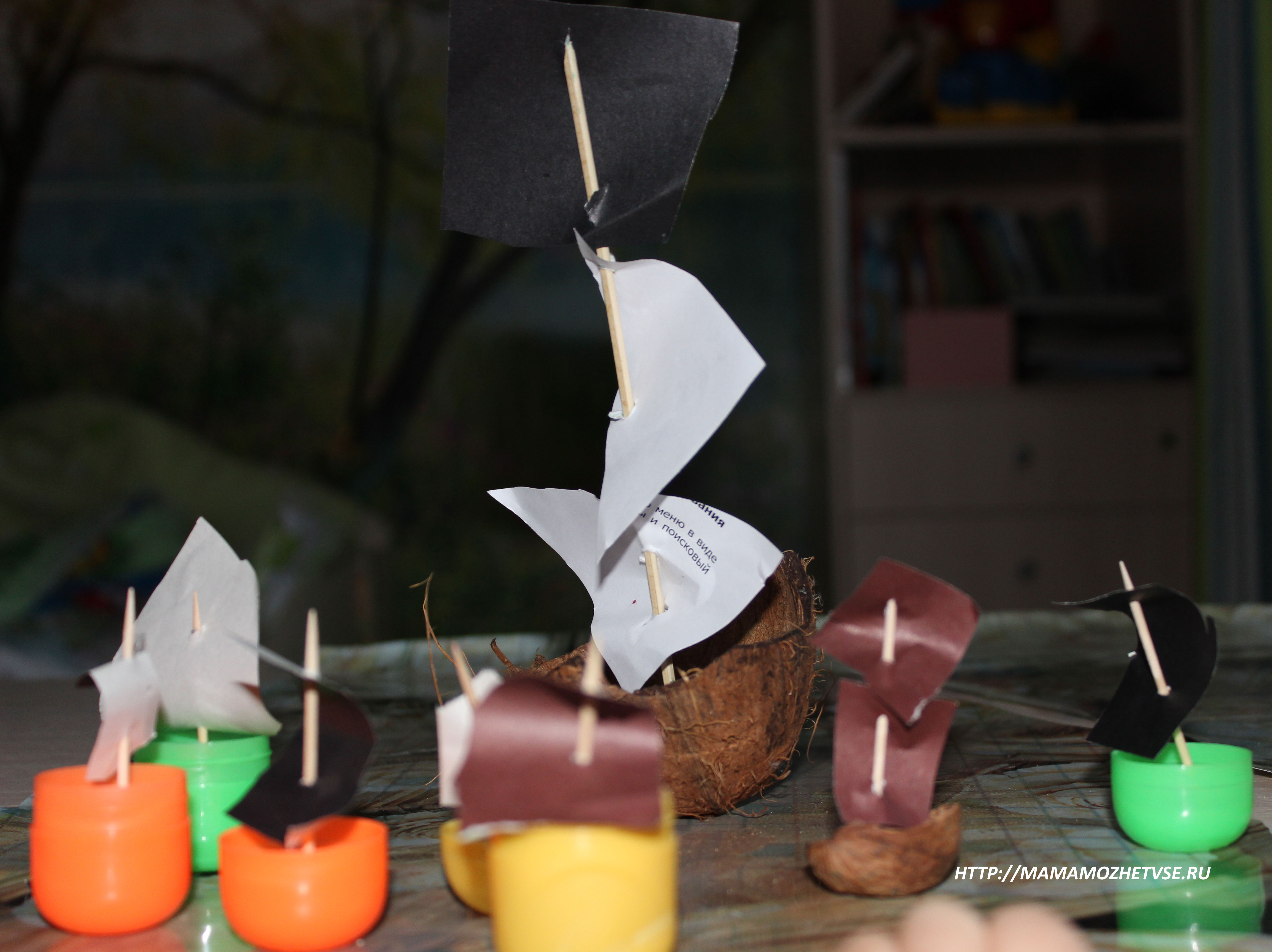 Add a spectacular sail to the ship made of paper for great beauty.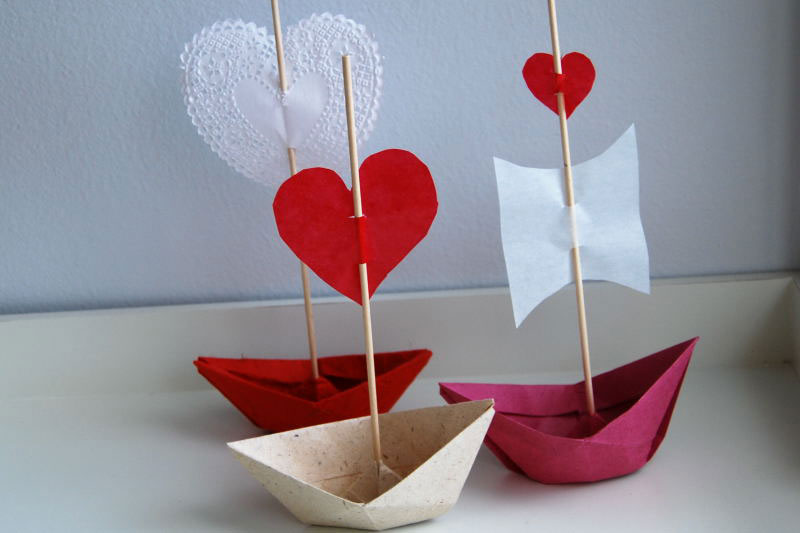 Wine corks are excellent material for making small rafts. They do not sink and swim well, And very small and fit even in the bank.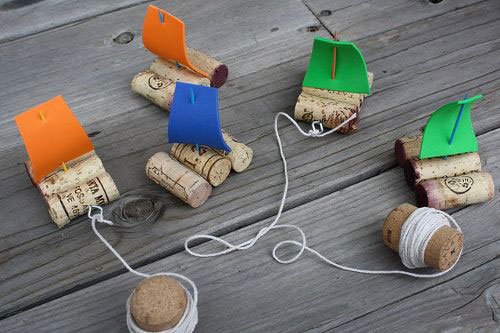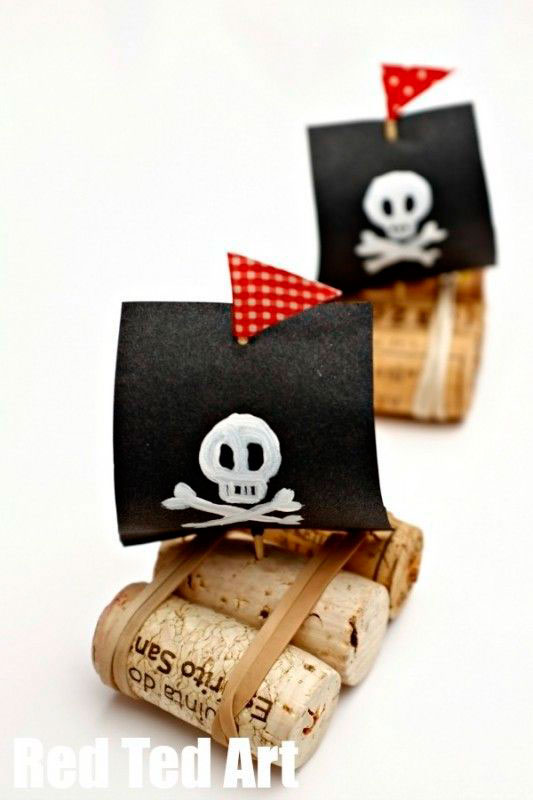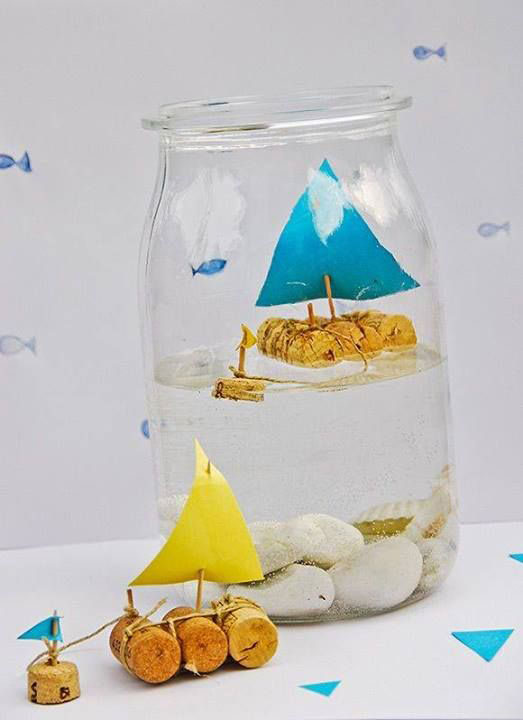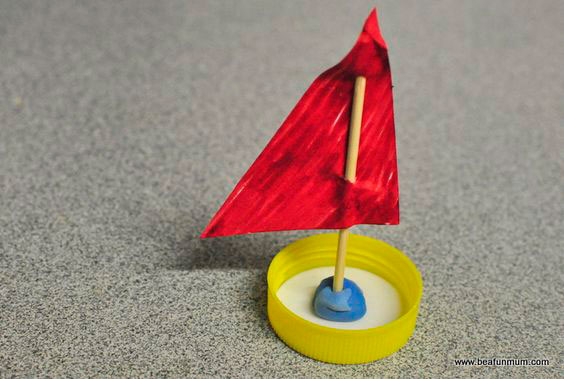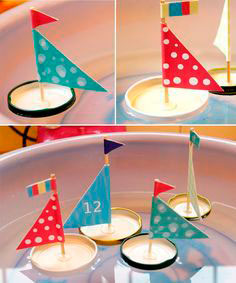 Egg trays turn into roomy ships. In their recesses you can easily put both toys from the surprise kinder, as well as cute little animals.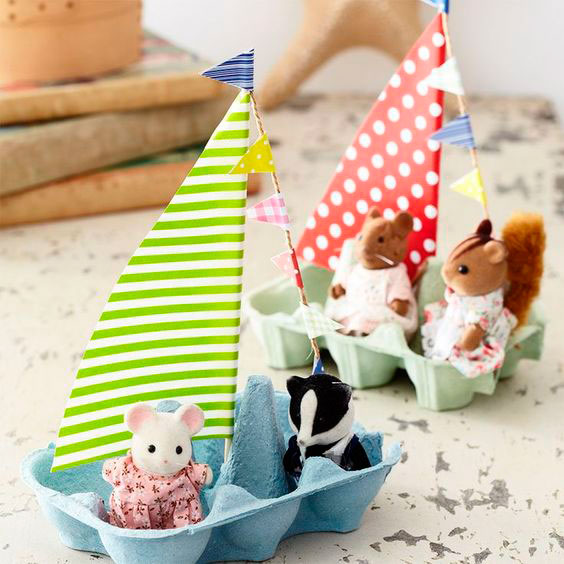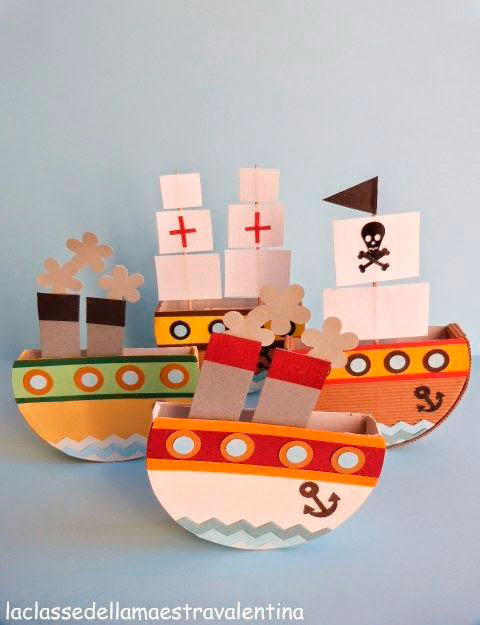 The ship can be made of almost everything, even from ice. Pour water into the ice bowl, insert the sticks and refrigerate for a couple of hours. Punch two holes in the sheet of paper, take out the boats and put the sheet on the stick, the sailboat is ready.