Defects of plaster and their causes
Defects of plaster and their causes.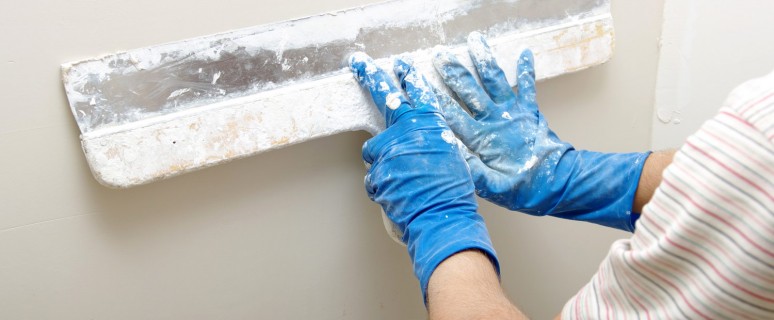 If you do not want to redo the plaster, see the suitable products on the site, then you should make sure that there are no serious deviations or defects on it. Before painting, they should be immediately removed.
What defects can occur on the plaster? The most common ones are:
1. Gaps. The reasons for their occurrence are too thin plaster layer, mortar mortar, shrinkage of the structure, the lack of a protective metal mesh at the joints, quick drying of the plaster mixture, plastered surface made of wide boards or covered with wide shingles.
2. Dutiki. Such defects appear when light lime is used in the plaster, while it continues to be extinguished and expanded in the already applied plaster, which leads to a violation of the plastering layer. In the place of occurrence of a dytik a shell appears in which a small lime lump becomes visible.
3Roughness. The rough texture of the plaster is the problem of improper grouting, improper trowel or the use of mortar with coarse sand.
4. Peeling of plaster. Occurs when plastering surfaces that are not sufficiently rough and not wetted in dry weather, dust is present on the surface, if the surface is excessively wet, surface vibration, too thick solution, plastering of surfaces with a thick nap.
5. Plaster solution does not harden and does not shrink. This is because the solution has been mixed for a long time or gypsum has been added to it before the covering layer.
6. The appearance of rust and other stains on the plaster. This is due to the fact that the plaster was made with lime mortar on a metal grid and the spots themselves on the surface to be plastered were not removed, although the plaster should have been done with cement mortar.
7. Vysola. They manifest themselves in the event that chemical preparations, for example, salt, are added to the initial plaster solution.
8. Mechanical damage to the surface of the plaster. This is the result of a violation of the correct sequence of construction works.For example, immediately upon completion of plastering work, you took up electrical or plumbing fixtures without waiting for a certain time.