Once I stopped dreaming, listening to music and started to make mistakes in the word "happiness". AND...

Global rating average: 0.0 out of 5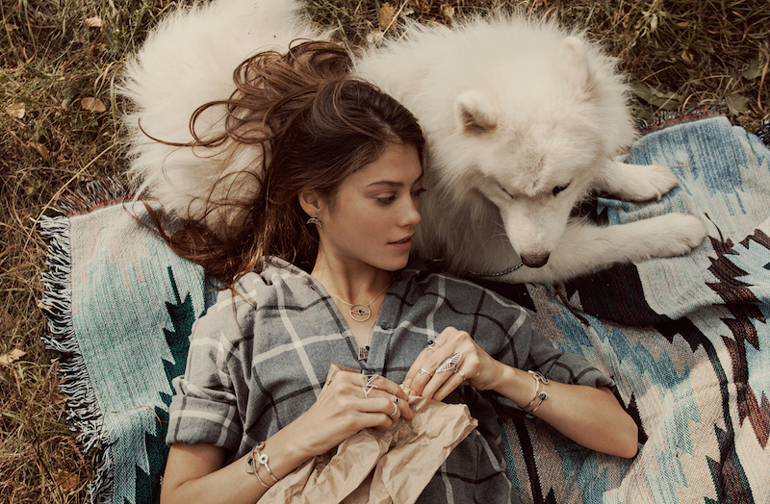 "More than a hundred dead in a plane crash ..."- once again repeated the voice of the leading news. Jeanne could not take her eyes offscreen
"... Recall that there were no Russian citizens aboard. Cuban passengers, crews are Mexican citizens ".
"Damn it, some kind of duristics! More than a hundred ... Like a baba of chickens in the village counted!There are 110 of them! 110 people. 110 broken destinies ... ".Jeanne's silent indignation was interrupted by the sound of a message arriving in the instant messenger.
She managed to read the tip. Marinka wrote, asked how are you and what plans for tomorrow. The second part of the message was hidden. But Jeanne, by habit, often left messages unread. So that you can not hurry with the answer and at the same time do not look shameless.
"110 dead souls on facebook"- She thought out and shuddered. She took a bullet and sure turned off the story of a terrible, but someone else's tragedy. She looked at her watch and was frightened."It is already an hour how to be in bed!".
The only interlocutor of Jeanne was the TV, because the news from Cuba was served along with breakfast."At the crash siteBoeing 737 found one of the flight recorders ... "Jeanne sliced ​​her morning grapefruit and kept a close eye on the screen. She did not understand the principle of the black box, but was aware of its importance.
"Solving the mystery. Pandora's Box. Man always needs answers to questions. "And then she was surprised"Is it so important, even if nothing has changed? Even if no one is returned? ".
The red flesh spreads in the mouth."Gooooooo! Gooor! "In the wedding style, Jeanne chanted, squinting grapefruit.
Strange relationships have developed with this fruit. He seemed to be saving from nausea, but to her, a lover of tarragon, new eating habits significantly reduced the amount of dopamine in the blood.
Yes, she was one of those who not often, but with constant pleasure drank Georgian soda. She was not afraid of the hot dough, but had never got involved in disputes about the dangers of milk. She always lived and ate so appetizing that even vegan orthodoxies watched with admiration how thoroughly she cracked down on Adjar khachapuri.
Zhanna was joking"Look, shipwreck will happen right before your eyes!". She broke off the side of the boat that had just emerged from the oven, cheerfully mixed the sunny yolk with hot Imeretian cheese and, without losing a single crumb in the way, sent the flavored dough into her mouth.
Then she pointedly rolled her eyes, tore off her mouth, exhaled the hot air and screamed with a Caucasian accent, helping herself with her hands:"Wow, how awesome! Welcome!».
Now Jeanne voluntarily accepted asceticism. Vegetable nutrition, strict sleep patterns, moderate physical activity. Where the bottles of their favorite wines used to stand were crowded with cans of superfoods.
"Four survivors! The man died on the way to the hospital. One woman died in hospital from multiple injuries. For the lives of two doctors are fighting. "
"Wow!!!"- already exclaimed aloud Jeanne -"Survive in a plane crash !!! It happens because it !! Hold on, girls! I'm with you! Keep the cams !!! "
She perked up noticeably and began to invent a scenario based on the lives of these unfamiliar, but such at that moment close, cubes.
"What were you, tawny? How did you live? Who loved? Were you afraid to take risks? Who would cry for you if you were among those 108?And who became the happiest on earth, having learned that you, exactly you survived? Maybe he is now praying while he is in the hospital, and he swears that if you survive, he will do everything right.He prays to the holy virgin of Guadalupe and waits for you to wake up and be able to hear him "You are the most valuable thing I have in this world" ...
Will these signoras believe in God's love even more? Will change after such a life? Be sure to use this second chance correctly.
Resign from hateful work, spend more time with your loved one and go on a dream trip! Or perhaps after all this there will be fear of the planes ?!
And what if there is only fear left at all? !! Will take care of themselves as porcelain. And spend the rest of your life in a safe greenhouse dungeon? "
From reflection, Jeanne brought a pop, which the wind opened the window with. She threw a panther to eliminate the enemy draft and right there, at the window sill, she was caught up in an insight.
"I am talking about other people's chances, but how did I manage with my own?After all, a year and a half ago, I also had a disaster. Not Boeing collapsed .... Cancer collapsed ... all over his head. But I'm still alive!
And how am I different from those women? I just had a chance to realize - we are not endless and we must hurry to live as we like! And what did I do? Became a model prisoner who hopes for early release for good behavior?I check leukocytes every week, dodge other people's sneezes, run away from drafts ... run away from ... Life? !!! It turns out funny - I can play in the box, but I prefer not to live, but to save it indefinitely. "
Jeanne confidently pulled the window at herself, the wind whipped down her cheeks.
"As they say there, no matter how many days of life, how important is life in days?And what in my except asceticism left? Zhanka, can you not from chemistry, and from itself sickening? And your script is some kind of obscenely boring. Where did this passionate eater of Ajarian ships go? At what point did you betray yourself? "
The iphone vibrated on the table."Marinka! I never got in touch »- thought Jeanne, but did not have time to apologize, as a friend began to go astray at the other end:
-"Zhanka, oh really! I have a case for a million bucks, more precisely - GEL! While you froze, I decided everything for us. We are flying to Georgia. I have an order, we will decorate the wedding in Kobuleti. And do not try to unlock. I need you!".
-"I have chemistry ...." -start Jeanne.
-"Yes, yes, and algebra!"- interrupted Marina excitedly -"I know. We will have time. I promise not to freeze the plane and the weather I looked - there will be no abrupt change.I promise to drink wine for two, and you sit chew tarragon. And if anything, we are not going to the mountain village, but to civilization. Don't worry, mother! "
Friends laughed together.
"Until the next chemistry 21 days -thought Jeanne- It's a lifetime!
And if every day is a gift, then why the hell are they lying unpacked! ?? ".